Replacement kit
Tubex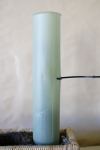 Double lining curved polypropylene tube to avoid plant rubbing.
Include a strap to fasten protection on a support.

Ready to use.

Height: 40 ou 50 cm
Diameter: 9 cm
Colour: light green
Safe Tube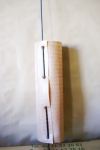 Polypropylene coated canevas providing a good protection to plants offering resistance to tillage practices. Stainless steel curve support provided.
Height: 40 or 50 cm
Diameter: 10 cm
Colour: sand

Shaft height support 75 cm or 1 m
Polyethylene protection sleeve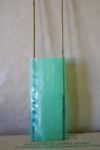 A classic protection sleeve which suits perfectly ball rooted plant and requires the use of two bamboo shafts.
1 meter Shafts


Bamboo
Plastic
Fiberglass