Vine plants for plantations
Traditional plant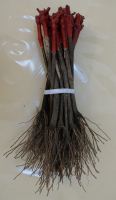 One year old traditional or bare rooted plant is ideal for planting during winter or spring.
Height: 30 cm
3 buds waxed with paraffin

Control weeds competition
Water stressed conditions
Sanitary conditions, late mildew especially
Rodents
In case of chemical weed control (young vines certified)
7/9cm plant in biodegradable pot
Grown in conservatory this type of plant offers:
Late ordering close to the planting date,
Maximize success rate due to developed root system in an optimal fast growing condition from June till October.
Suits late planting projects

Water stressed conditions especially during drought periods,
Must be watered at least once.
Tall-stemmed plants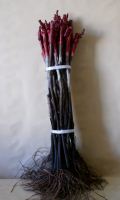 With a 65 to 80cm height this kind of plant shows some interesting benefits:
Do not require any type of plastic protection,
Ease weed control and tillage practices,
Reduce cutting wounds and facilitate vine shaping,
Branch free stem
Prevent rodents damages

Services

*We will send you only useful information and advice about vine planting, replacement, rootstocks and grape-varieties. We never share our database with third party. Spam protected!
Latest news